Promoting Emotional Wellbeing
Following on from my previous work with the Family Support Group at PIPS charity, Belfast this project has sought to promote emotional wellbeing through digital routes and in public spaces.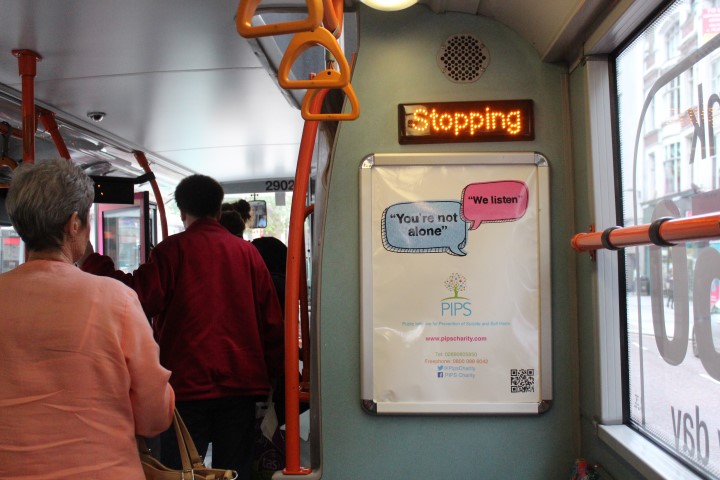 After research into a variety of options and project team consultations it was agreed that the project would proceed with a two-week promotion on the interior of 80 buses, with posters (designed by the team) displayed on the panel behind the bus driver. These posters included key contact information and QR code link to PIPS website.
After consultations it was agreed that the best time to undertake this promotion was 12th-25th September 2016, just after International Suicide Awareness Day on 10th September. They would be displayed on buses taking the routes shown below, across Newtownabbey, Great Victoria and Falls.